No ads. No sponsorships. Just firsthand experiences from fellow enthusiasts.
Learn more.
1ft CablesOnline USB 2.0 Mini-B 5-Pin to Mini-B 5-Pin Male/Male Cable, USB2-5501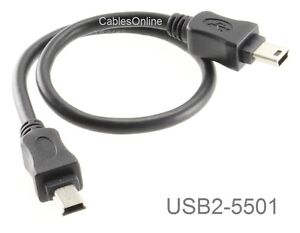 $5.95 on eBay
Description
This USB 2.0 cable features a 5-pin Mini-B male connector on one end and 5-Pin Mini-B male connector on the other end. Suitable for applications where both ends of the cable have Mini-B 5-Pin connectors.