No ads. No sponsorships. Just firsthand experiences from fellow enthusiasts.
Learn more.
How The TMB Tone Stack Works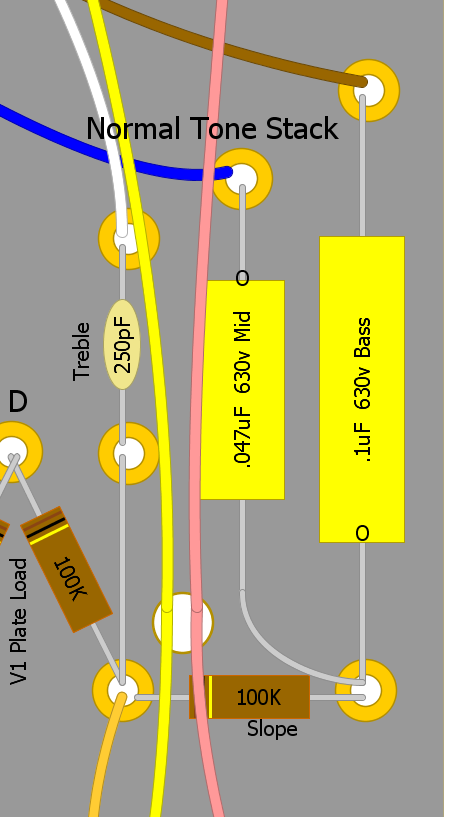 Buy now
Description
The Fender/Marshall/Vox TMB (Treble Mid Bass) tone stack has been around since the 1950's and has become a staple with Fender and Marshall amps. When Marshall copied the Fender 5F6-A Bassman almost verbatim to create the JTM45 amplifier the Fender TMB tone stack came with it and it's still being designed into new amps today.