No ads. No sponsorships. Just firsthand experiences from fellow enthusiasts.
Learn more.
1976 Gibson Thunderbird Bass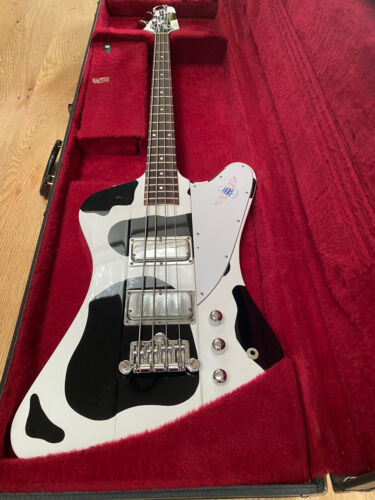 US $2000.00 on eBay
Description
1976 Gibson Thunderbird Bass. This bass was professionally refinished in the late 90's. How can you resist a cow pattern??? It's in great condition. Bass has original pickups, pots and bridge. The commemorative 76 pick guard is original. The tuners were replaced with Fender brand. Sounds perfect, big and bold like a TBird should. Cool bass for stage!