No ads. No sponsorships. Just firsthand experiences from fellow enthusiasts.
Learn more.
NEW Schaller Vintage Bass TUNERS for Fender Precision & Jazz Black TK-0791-003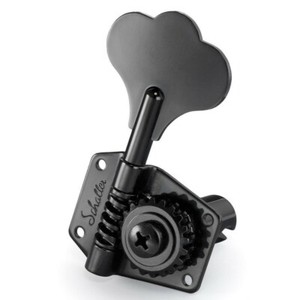 $84.99 on eBay
Description
Schaller BM 4 in line open gear vintage style bass keys with black finish. Includes screws and bushings. 20:1 ratio, 11/16 inch diameter holes required. Can be rebuilt for left-hand

Country/Make: Germany

Condition: New

Comments: Experience top shelf German engineering from a time tested brand!