No ads. No sponsorships. Just firsthand experiences from fellow enthusiasts.
Learn more.
EBS MicroBass 3 2-channel Preamp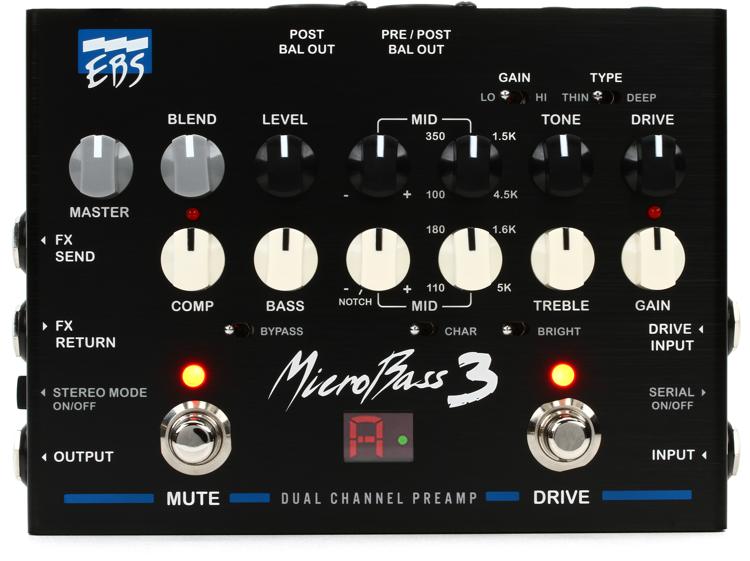 $399.99 on Sweetwater
Description
Clean and Drive channels

The MicroBass 3 is ready for any onstage or recording situation. Its Clean and Drive channels can be routed in series or in parallel. Use the dual balanced XLR outputs to tap the signal pre- and post-EQ simultaneously, or run stereo outputs. With 10 Mohms input impedance, the MicroBass 3 handles any type of bass — passive, active, or with piezo pickups.
Firsthand experiences
Comments from forums and Reddit
---