No ads. No sponsorships. Just firsthand experiences from fellow enthusiasts.
Learn more.
TONE MONSTER SEB2-B Guitar Bass Preamp Balance Volume Treble Bass 4 Pots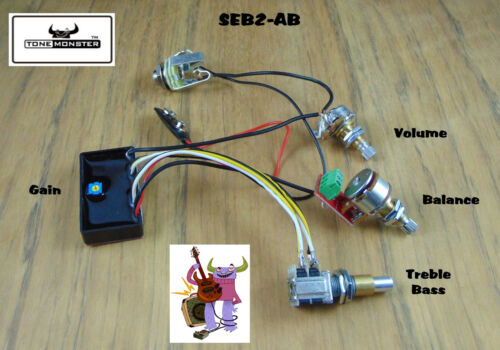 $69.99 on eBay
Description
The circuit board, manufactured using Surface Mount Technology (SMT), is covered in epoxy to prevent damage and secure the wiring. Top quality components and meticulous soldering ensures noise free performance. The plastic case (45 X 25 mm) includes an adhesive pad for secure mounting. Powered by a 9V alkaline battery (not included) the circuit can handle up to 18V (2-9V in series) for increased headroom. We offer DIY power upgrades including the BAT-1 (18V) or BAT-2 (9 or 18V switchable).