No ads. No sponsorships. Just firsthand experiences from fellow enthusiasts.
Learn more.
My Daddy Has 100 Synths by Billy Cardigan (Synthesizer Book for Children) PRE-ORDER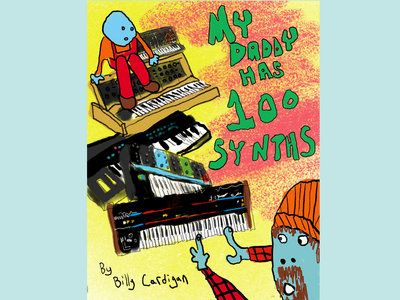 $15.00 on Shy Boyz
Description
The world's first fully illustrated children's book about synthesizers! Written and illustrated by Billy Cardigan! This is a pre-order. Books are expected to ship in November!