No ads. No sponsorships. Just firsthand experiences from fellow enthusiasts.
Learn more.
Dunlop 475P300 Big Stubby Guitar Picks 3mm 6-pack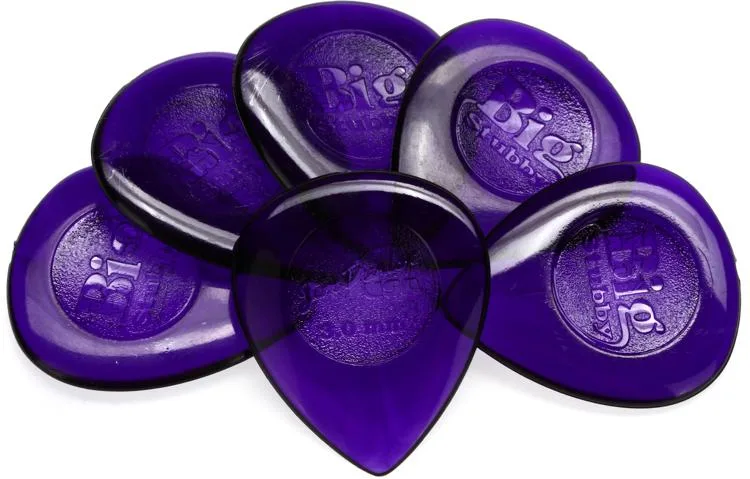 $2.00 on Sweetwater
Description
Beefy, Ergonomically Contoured Pick Provides Exceptional Grip

The Big Stubby from Dunlop fits the name. This beefy, ergonomically contoured pick is made from ultra-tough Lexan plastic and provides the kind of grip that lets you attack the strings as aggressively as you want without the fear of slippage. Many guitarists here at Sweetwater who play heavier genres keep a collection of Big Stubbys in their pick aresenal.