No ads. No sponsorships. Just firsthand experiences from fellow enthusiasts.
Learn more.
Ernie Ball 2840 Beefy Slinky Nickel Wound Electric Bass Strings - .065-.130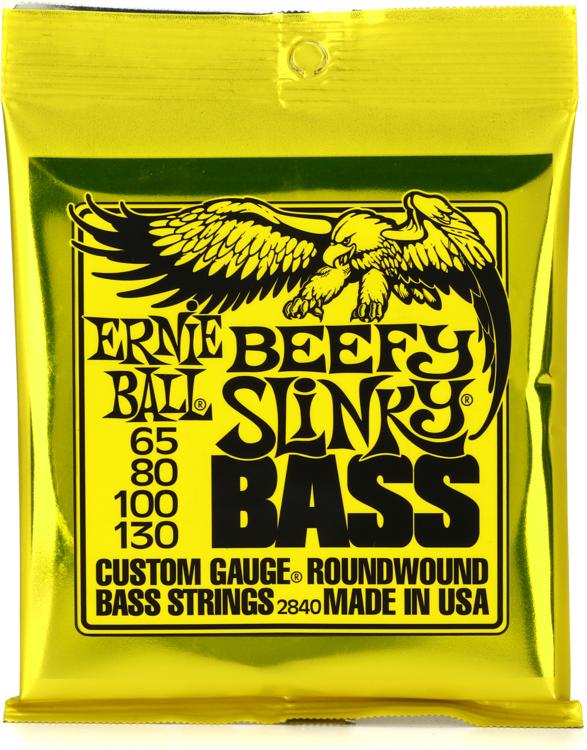 $21.99 on Sweetwater
Description
Beefy Slinky Bass Strings

Into down-tuning and heavier music styles? Sweetwater recommends checking out Ernie Ball 2840 Beefy Slinky roundwound electric bass strings. Despite their girth, Beefy Slinky strings are surprisingly pliable under your fingers. They're perfect for down-tuning, and deliver the rock-solid fundamental, brightness, sustain, and high output you need for aggressive metal and fusion.