No ads. No sponsorships. Just firsthand experiences from fellow enthusiasts.
Learn more.
5/16" STAINLESS Saddle Height Screws Qty 8 For BADASS Bass Bridge Original & II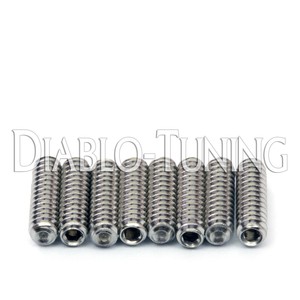 $4.95 on eBay
Description
Stainless Steel - Saddle Height Screws for your BADASS Original, II or III Bass Bridge!

Set of 8 New Stainless Steel - 3/8" Saddle Height Screws. These have a Socket Head

- Uses a .050 Allen / Hex Key - Available here

Questions? Just ask.