NEW EU Charging Unit Tesla Model 3 CP ECU, ASSY, GEN 3, 1092755-82-B, CCS, Retrofit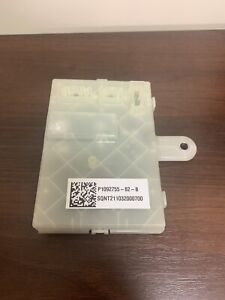 $459.00 on eBay
Description
NEW EU Charging Unit Tesla Model 3 CP ECU, ASSY, GEN 3, 1092755-82-B, CCS, Retrofit

If you want to use CCS2 Combo Adapter you have to install this EU charging unit to Tesla Model 3 (built before 2021)

This unit is for Tesla Model 3 Only.

WW Shipping. Usually Economy Shipping takes 14-20 days, Standard/UPS shipping - about 10 days.

- Please add a phone number to your address, it will help to deliver your item more quickly.
More in Tesla